T2M › Cellular › 5G NR Rel-16 UE Protocol Stack SW IP
5G NR Rel-16 UE Protocol Stack SW IP
Description and Features
This is a 3GPP 5G NR Release 16 Compliant UE Protocol Stack SW IP. The stack also offers LTE Stack functionality. It can operate in both SA and NSA mode. The single solution can support LTE, 5GNR and various deployment modes. The 5G NR UE can be tuned to provide performance for high bandwidth eMBB applications and can also be tuned for low memory and processing footprints for V2X and MMTC applications.
The 5G NR UE stack is ported to a 64-bit ARM processor on the Xilinx RF SoC platform and is also available on x86 based host computer. The 5GNR UE IP supports USM, Soft SIM and SIM free operation. And has OS and HW abstraction for easy portability.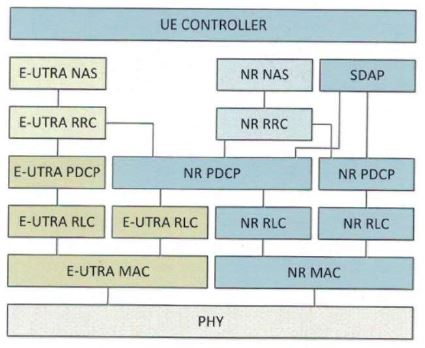 Features
3GPP Release 16 compliant
Duplexing Mode: FDD/TDD
Capable of operating as a pure LTE UE Stack
Capable of operating in both SA and NSA mode
Sub Carrier Spacing: 15kHz, 30kHz
Upto 100 MHz FR1 operation.
Comprises of NAS, RRC, SDAP, PDCP, RLC, MAC Layers
Security AES and SNOW 3G support
GUI for configuration and monitoring
Support of KPI display and KPI reporting using SNMP.
Deliverables
Source and binary License
Customization support for Target Platform Integration
Algorithm Simulations
L2 / L3 Stack
Design documents
User manual
Applications
Cellular
Smart city
Connected home
Internet of things