T2M › Cellular › LTE Rel-9 UE Protocol Stack SW IP
LTE Rel-9 UE Protocol Stack SW IP
Description and Features
The 3GPP Release 9 compliant LTE UE Protocol Stack SW IP is a Category 4 UE solution. The current LTE design supports 2 transmit and 2 receiver antenna ports. There are two AD9361 Radios provisioned to support L3 relay mode operation and carrier aggregation. The L2, L3 stack is optimized for real time operation on x86 and ARM multicore platforms. It also can operate in PC based environment for non-real-time MAC-MAC testing with any e-NodeB stack. L2 and L3 software is organized as time critical and asynchronous functions. The design is flexible to partition the entire processing across ARM and DSP.
The LTE UE reference design has inter worked with multiple eNBs and T&M equipment. The UE Stack supports different form-factors for the applications like handset, Man-pack, or Outdoor type
The LTE UE Stack solution includes an interactive configuration tool with which User can manage all standard configurations. The tool provides continuous monitoring of the UE status. The GUI tool is available for installation on Windows and Linux OS.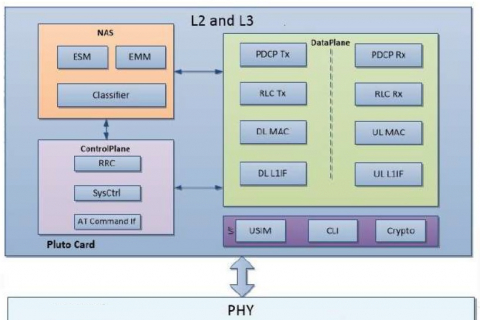 Features
3GPP Release 9 compliant
Category 4
2×2 MIMO
2 Tx and 2 Rx
5,10 and 20 MHz bandwidth support
Maximum RF out power is 23dBm
TDD / FDD mode supported
All 3GPP RF bands are supported