T2M › Verification IPs › LVDS VIP
LVDS VIP
Description and Features
Open LVDS Display Interface (Open LDI) specification was developed through the cooperation of companies in the semiconductor, display, computer system, connector, and cable industries to be an open standard for the digital connection of display sources and display devices. This standard is an evolution of the de facto industry standard for the connection of display controllers to LCD panels in notebook computers. The Open LDI is fully compliant with Standard Open LVDS Display Interface (Open LDI) Specification. Open LVDS Display Interface (Open LDI) Verification IP is supported natively in System Verilog, VMM, RVM, AVM, OVM, UVM, Verilog, System C, VERA, Specman E and non-standard verification env Open LVDS Display Interface (Open LDI) Verification IP comes with optional Smart Visual Protocol Debugger which is GUI based debugger to speed up debugging.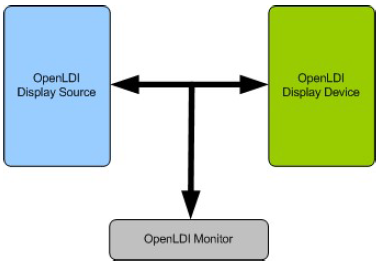 Features
Full Open LDI Display Source and Display Device functionality.
Supports Open LDI v0.95 specification
Supports 8 serial data lines (A0 through A7) and two clock lines (CLK1 and CLK2) in the OpenLDI interface.
Supports DDC2B protocol to retrieve the EDID data structure from display.
Supports EDID 1.3 and 2.0 data structures in Display source and display devices.
Supports Gamma Correction in Display source and display devices.
Supports DC balanced and unbalanced modes of operation.
Supports following RGB Pixel formats in DC balanced and unbalanced mode of operation, • 18-bit single pixel, 24-bit single pixel • 18-bit dual pixel, 24-bit dual pixel
Supports Intra-pair and Inter-pair Skew insertion and detection
Supports the following common display resolutions • 640 x 480 • 800 x 600 • 1024 x 768 • 1280 x 1024 • 1600 x 1024 • 1600 x 1200 • 1920 x 1080 • 1900 x 1200 • 2048 x 1536
Supports user controlled Default Configurations of video formats for a Display Source and display devices.
Supports full plug and play using hot plug operation and detect device or source attach and removal events.
The model has a rich set of configuration parameters to control Open LDI functionality.
Status counters for various events in bus.
Notifies the test bench of significant events such as transactions, warnings, and protocol violations.
The source is capable of inserting various transmit errors.
The display device is capable of detecting various errors.
Open LDI Verification IP comes with complete test suite to verify each and every feature of Open LDI specification.
Functional coverage for complete features.
Deliverables
Complete regression suite containing all the Open LDI testcases.
Examples showing how to connect various components, and usage of Open LDI Display source, display device and Monitor.
Detailed documentation of all class, task and function's used in verification env.
Documentation contains User's Guide and Release notes.

Request Datasheet