T2M › Lighting › Bluetooth Low Energy (LE) v5 Miniature Lighting Module
Bluetooth Low Energy (LE) v5 Miniature Lighting Module
Description and Features
Bluetooth Low Energy (LE) v5 Miniature Lighting Module with up to 1MB internal Flash is based on the 8258 SoC which combines the features and functions needed for all 2.4GHz IoT standards into a single SoC. The module incorporates: 32-bit MCU, BLE / 802.15.4 / 2.4GHz Radio, 64kB SRAM, 512kB Flash, 14bit ADC with PGA, Analog and Digital Microphone input, stereo audio output ,6-channel PWM, one quadrature decoder (QDEC), flexible IO interfaces, and other peripheral blocks required for IoT (Internet of Things) applications.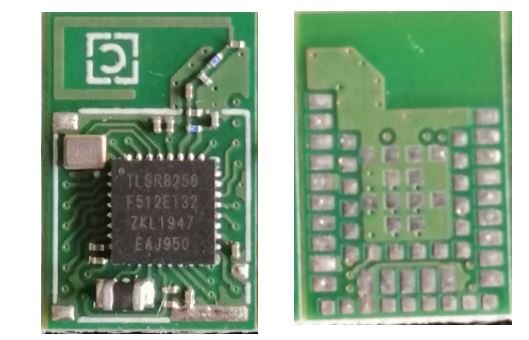 Features
Bluetooth Low Energy (LE) v5 Miniature Lighting Module-feature module provide a low power yet ultra-low-cost solution for wireless transmission applications
CBTMT58 is industry proven with applications that are widely used across various sectors like RF Remote Control ,Wireless toys, consumer electronics, tracking solutions, gaming solutions, lighting solutions and various others.
This low foot print module is highly customizable as per need.
Pin compatible with UBLOX BMD-306 module
Module has on board crystals for reducing the overall integration effort and BoM for the end customers
With well equipped local support team, we also provide modules along with core software expertise for ease in integration and accelerated time to market.